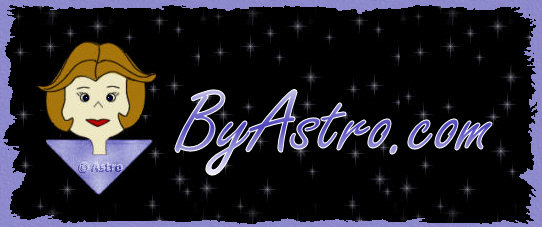 This site is best viewed at 1024 x 768
Looking for a budget friendly website designer or maybe you need a logo?
Let ByAstro.com help!
Through the years I have designed many original images that have been used
for websites, newpaper and magazine ads, birthday and wedding invitations,
business cards, school bulletin boards, instructional animations for Science
classes, iron-on transfers for clothing and even posters for a short-line
Railroad service. My designs can be unique, one-of-a-kind originals or I can
take your existing logo and improve upon it or create a design using it.
For examples of my work as a graphics artist take a look at my
PSP Tutorials section. If you like what you see and would like to contact
me about your designing needs, drop me a line and let me know what
they are. You can use the Contact Me link to the right.
I look forward to working with you.
Sincerely,
Connie Jaudon


© 1999-2006 Designs By Astro
This site is owned, operated &
maintained by Connie Jaudon!
email me!
All rights reserved!