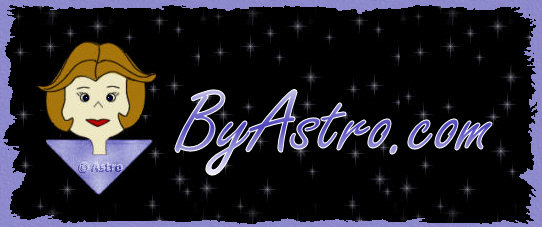 This site is best viewed at 1024 x 768
Hello,
I'm so glad you stopped in. Are you sure you want the boring details of who I am?
Well if you haven't hit your back button yet, read on! *L*
For those that don't know me, my name is Connie and I live in the state of Mississippi
(USA). My husband, David and I were married in September 1977. David was in the
Navy at the time so we spent the first two years of our marriage stationed at the
Meridian Naval Air Base in Meridian MS. It wasn't too bad of a duty station,
only two hours from our hometown of Batesville. *LOL*
In 1979 when David's tour of duty was up we moved home to Batesville.
Although Batesville is a nice place to live it just didn't suit us and the jobs weren't
that plentiful. We moved to Lamesa TX. in 1980 where David started his career in
making cotton seed oil and I started my career in motherhood. *L* Our oldest son Bryan
was born in May of 1981, followed by our middle son Jeromey in 1985. When Jeromey
was 3 weeks old the company David worked for transferred us to Clinton OK. It was
there that I became a Nursing Assistant and spent the next two years working with the
elderly and raising Bryan and Jeromey.
In 1987 we decided to move back to our home state of MS to be closer to our families.
I became a stay at home Mom and started home schooling Bryan and Jeromey.
In 1992 our daughter Nikki was born. That same year we bought our first computer
and the love affair began. *LOL* Bryan was a natural, taking to the computer like it
was an old friend, I guess that's why he's a Computer Tech now. *L* It took me a
bit more time but as I learned more of the do's and don'ts I became pretty
comfortable and could do most anything I needed to do.
In 1996 we decided to take a job David was offered in middle Georgia. Bryan and
I continued to enjoy our computer and took the next step by becoming internet users
in 1997. Although I'd played around a little with a graphics program that came with
our computer, making newsletters and calendars for our local home school associations,
it wasn't until "getting connected" *L* and seeing all the beautiful graphics on home
pages that I knew I had to figure out how they did them. Almost 7 years ago I
got my first Paint Shop Pro Program and haven't stopped learning since.
I've tried other graphics programs but have always come home to PSP. I don't think I'll
ever learn all there is to learn about this program. Just when I think I have it licked and
can do everything, out comes the new version and it's like starting all over again
learning more and more! *L*
I have had the pleasure of being in several wonderful graphics groups over the years
and have learned so much from all of them and from all the wonderful authors
on the internet that give so freely of their knowledge. It was because of them that I
started writing my own tutorials several years ago as a way to "pay back" the generosity
of so many before me.
In August 2003 we moved back to our home state of Mississippi. It was a mixed
emotional move for us because it meant leaving our oldest son Bryan in GA. In
March 2003 Bryan had married the girl of his dreams, Kim. They have started a
wonderful life together in GA. We miss them terribly but get to visit with them
pretty often.
As you rummage through my site, I hope you will find things that will "spark" your
interest and teach you some of the things I've learned! Feel free to bookmark my
site and visit often because there will be a lot more to come, God willing!
Until you visit again, God Bless!
Connie


© 1999-2006 Designs By Astro
This site is owned, operated &
maintained by Connie Jaudon!
email me!
All rights reserved!